Rob didn't know what he wanted to do after his A levels, his dedication has led him to a career in Podiatric Surgery
13th August 2019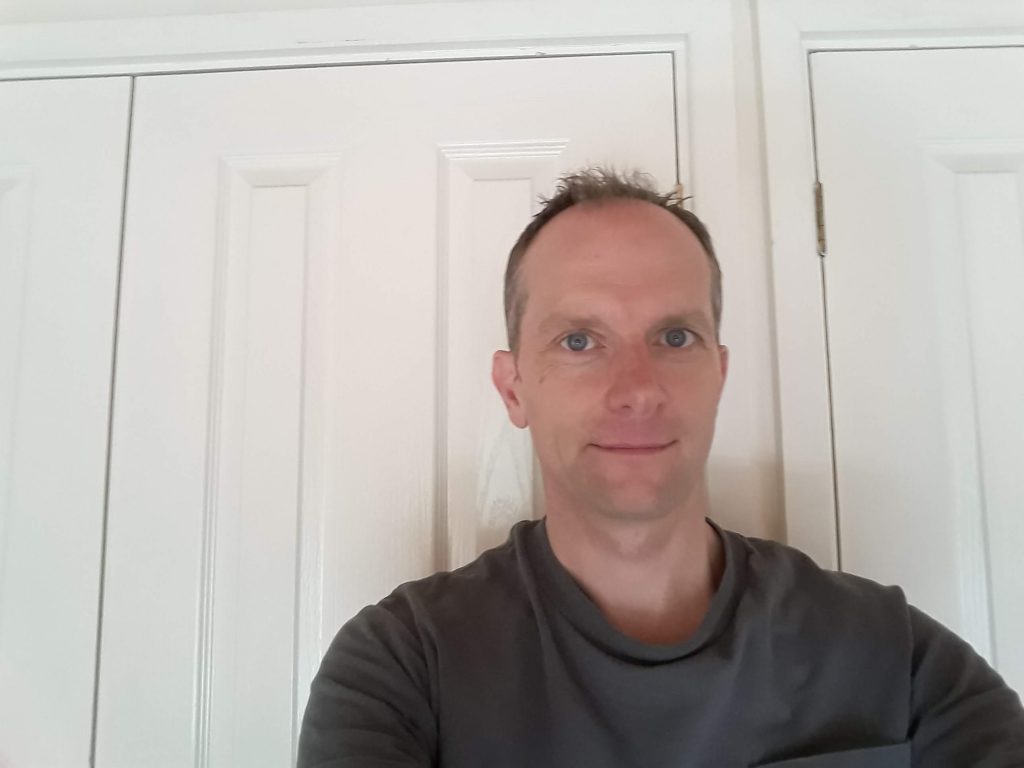 When Rob Morley finished his A levels he wasn't sure what he wanted to do. "I was quite sporty at school and one of my A levels was in PE, which has a lot of anatomy and science involved. I had always thought that something in health might be quite a good fit."
When he spoke to a careers advisor, they showed him a prospectus for a podiatry course, with a surgeon on the cover. "I thought, 'I could do that!', and so the idea of becoming a surgeon one day was planted as a long-term ambition."
Studying podiatry was, he says, like learning a trade. He studied in Northampton, qualifying in 1999 with a BSc (Hons) in podiatry, and began work later that year as a podiatrist in the NHS. Over the next few years, the job enabled him to master important skills such as assessment, diagnosis and treatment of foot conditions. But at the back of his mind was the goal one day to become a surgeon, a goal he knew would require dedication and commitment.
"Surgery has always been my ultimate destination," he says. "I knew it was going to be a really big challenge, and I didn't want to take it on until I'd got a few other things out of my system, like travelling. I was able to do this while working as a podiatrist in the first part of my career. But after I'd done that I was looking for my next challenge and I knew I was ready to start pushing for that goal."
After seven years working as a podiatrist in the NHS in Staffordshire, he began studying for an MSc in Theory of Podiatric Surgery with Glasgow Caledonian University and Queen Margaret College Edinburgh – a distance learning course with just one week spent in Glasgow each term with lots of projects, assignments and exams. "I worked extremely hard on this course", he recalls. "My employer kindly gave me study leave and also helped financially by providing some funding for my study".
Whilst completing the surgery course he moved to a new role in Derbyshire – what he describes as a foot in the door for a podiatric surgery department. Sure enough, when he finished his Masters a job came available in a trainee post in podiatric surgery. A lot of the learning here was done under the supervision of consultant surgeons. He learned about anaesthetic techniques and surgical skills. He also got more deeply involved in treatment of people with diabetic foot disease – an increasingly important area as the number of people with diabetes in the population grows.
Rob become a consultant podiatric surgeon last year, a role he is relishing. "The podiatric surgeon is in a unique position as we fill the niche of managing elective cases but we can also be the linchpin for supporting people with diabetic foot disease," he says.
Rob's career has been marked by constant training and lots of hard work, and he has always been prepared to keep pushing himself to the next level. Looking back, he sees that his A levels provided a big lesson for him about himself, and how he learns. "My results weren't as good as I'd hoped, and made me realise that I'm not the sort of person who can just turn up for an exam and pass. I've had to really dedicate myself and commit to a goal, but podiatry has provided the opportunity to do that."